Visiting Info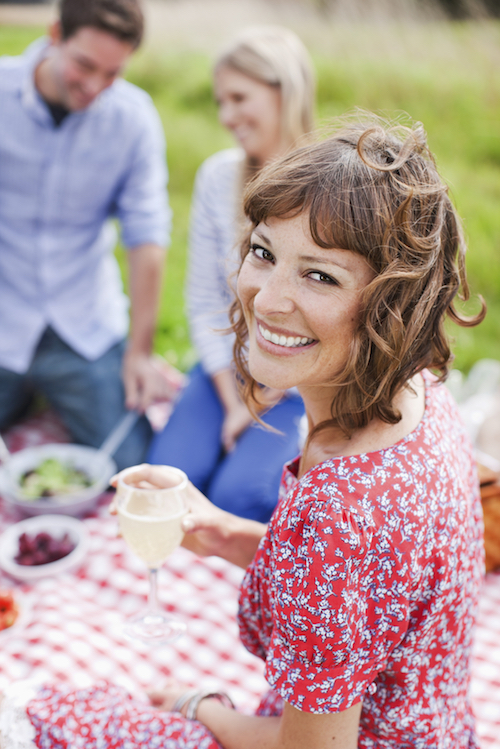 You are welcome to bring a picnic and enjoy our facility. However, purchase of our wine is required in order to use our grounds. Drinks of any type (except San Martino wine) are prohibited. Soft drinks, water and wine are available for purchase at the tasting bar.
Please note that in our tasting room we are not able to accomodate groups larger than 8 people. Groups larger than 8 can be accomodated in our outdoor areas.

Children under 18
Children under 18 years of age must be with the parent(s) at all time. Please understand that our facility was built for the enjoyment of adults. We do not have playgrounds or children options. Please no minors after 5 pm.
Personal Music
Please do not bring music equipment (iPods, Boom boxes, etc) that override our music as none of these are allowed at the winery. Our patios have music played through outdoor speakers and due to licensing issues we are not allowed to have any music except for the titles for which we pay royalties and are authorized by ASCAP and BMI. Personal iPods with head-phones are OK.
Groups
Groups larger than 8 should call ahead so we can expect you. Our tasting room tables can't accommodate groups larger than 8 but our outdoor areas can handle groups of 8 or more. Groups larger than 8 should expect to use one of our outdoor (covered) areas.
Tours
Guided tours of the Production Areas, Vineyards, and other areas of San Martino Winery are provided on specific dates and posted in our Web site.
Pets
Our winery is dog friendly only (no cats, ferrets, snakes or other critters please) but your pet must stay outdoors and on a leash at all times. If your pup is not friendly to other animals then please leave Fido at home. We have an "attack" cat that is the winery's pet and his safety is our priority. Please don't allow your pet to use our landscaping areas as a restroom. Always have a plastic bag available since you are responsible to clean up after your pup.
Other Critters and Our Grounds
The winery is located on the shores of Lake Ray Hubbard and we left 3/4 of the property undeveloped on purpose so that it can provide shelter and an eco-friendly environment to all the critters that live around us (Coyotes, Wild Hogs, Snakes, Spiders, Foxes, Bobcats, Raccoons, etc). If you chose to venture beyond our patios and vineyards be aware that these critters are around us and some are not friendly. You assume all risks if you choose to leave the safety of our patios and side walks and we are not responsible if you are bitten by a snake or attacked by a wild and fanatic squirrel. Please note that our vineyards may have crawling insects such as chiggers, ants, etc. You are welcome to walk through these areas at your own risk.
Smoking
For the most part the winery is a smoking free facility except in the area designated for smokers. Cigarettes, cigars and electronic cigarettes are not allowed in the tasting room, parking lots, sidewalks and other areas except in the designated smoking outdoor area. Please inquire in the tasting room about the location of the smoking area.
Music Events
Minors are not permitted at the facility during evening events. Allowed during Concerts: Blankets, Lawn Chairs, Picnic Baskets, Food & Wine Purchased at San Martino Winery during the event, Leashed Dogs (Outdoors). Not Allowed during Concerts: Outside Alcohol & Wine Purchased prior to the event date. You are always welcome to bring a picnic basket and enjoy our grounds.